CHURCH OF SCIENTOLOGY OF CENTRAL OHIO
City and state leaders welcome new Church along Route 33 in the heart of Buckeye country.
GRAND OPENING EVENT
O-H-I-O: New Church of Scientology Kicks Off in Columbus
LEARN MORE
PHOTOS
WEBSITE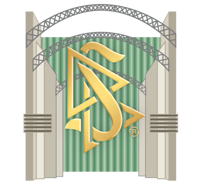 Learn more about the Church of Scientology of Central Ohio, their Calendar of Events, Sunday Service, Bookstore, and more. All are welcome.
Go to
www.scientology-centralohio.org
MAP
LOCATION
Address:
1266 Dublin Road
Columbus, OH 43215
United States

Phone: (614) 221-5024
SCHEDULE
Hours
Open Every Day
Mon
–
Fri
9:00 a.m.–10:00 p.m.
Sat
–
Sun
9:00 a.m.–6:00 p.m.